large markets * rapid scaling
Scaling the Company has two main components: manufacturing ramp-up and fleet ramp-up. Craft production ramp-up can reach 13 craft/month in 12 months (83 craft) - which rate we achieved with our L325 craft.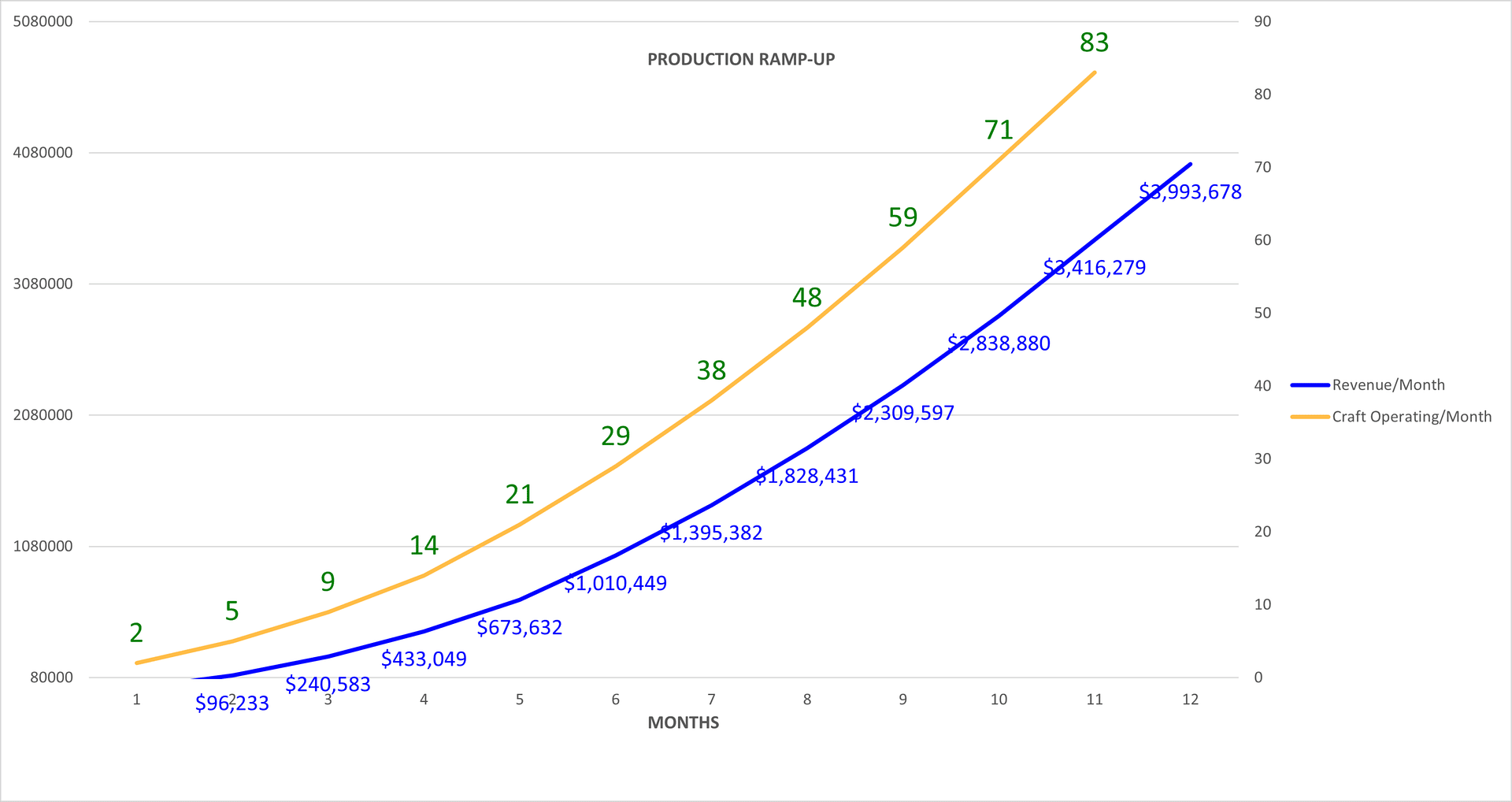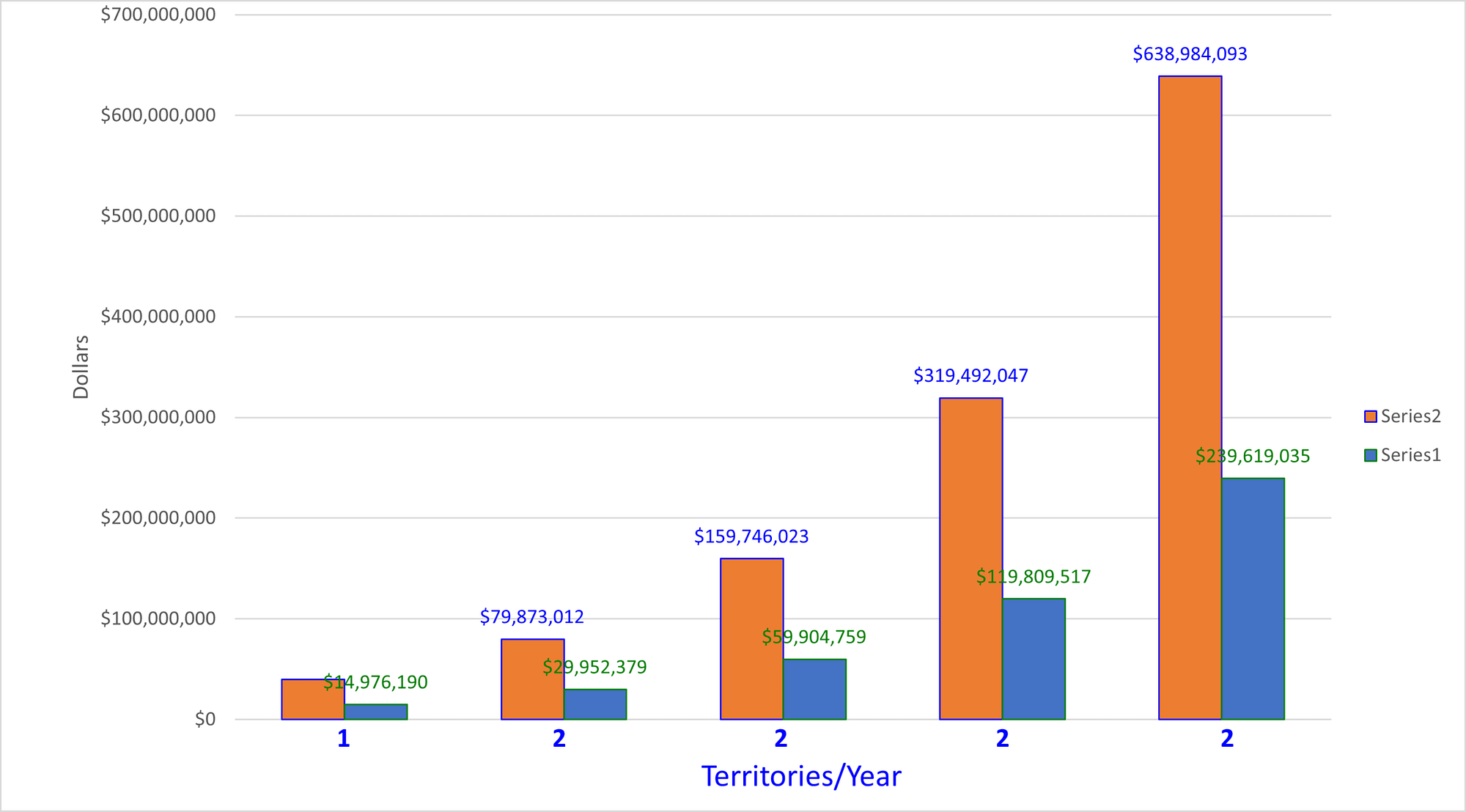 The scaling of revenue is dependent upon the number of craft put into operation per year. Adding 2 territories/year (each ramping production to 83 additional craft per year) for 5 years produces 1,328 craft: generating cumulative revenue of $1.2 billion with $464 million EBIT.
* At 60% payload, $85 ticket price, operating 235 days/year
180,000 islands worldwide
Unlimited Route Network Possibilities
Ireland * England * Europe
Flarecraft operate over sholes, reefs, & waves
2 billion ferry passengers/year
30 million cruise ship passengers/year
think of the possibilities